Now THIS is MY Kind of Bathroom!
Now THIS is MY Kind of Bathroom!
God bless all my friends that keep an eye out for great photos and jokes to pass along to my inbox for future inspection and the sure-to-follow giggles. I'm a busy guy, but I love to laugh, especially at amusing but ingenious human creations. I've seen some pretty sweet looking all black marble bathrooms that were bigger than my house, but this has got to be the best public washroom I have ever seen. Unfortunately I have no clue where this is from, so feel free to post a comment of where or who did this so I can plan a visit lol!
Click the picture for a full view: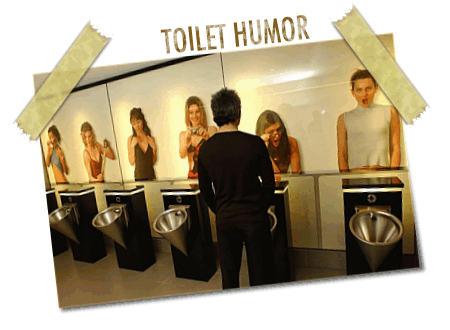 Now admit it, that's some funny stuff. Ok, next post is serious, I promise.
Dan