Step 13: To start off our wire-frame lines, we'll need to set line points in all the corners of the text. As we duplicate and shift the objects over and over again, the dots will become lines! Let's not get too far ahead of ourselves though… let's start by selecting the rectangle tool. As a side note, make sure that your rectangle tool has outlines enabled. Fill can be enabled or disabled, it doesn't matter for this.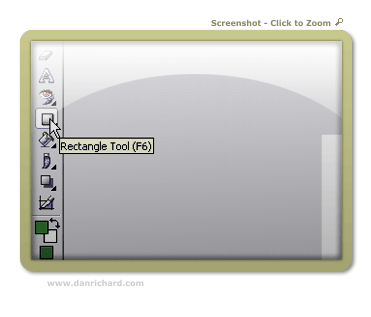 At this point, be sure to select black as your foreground color: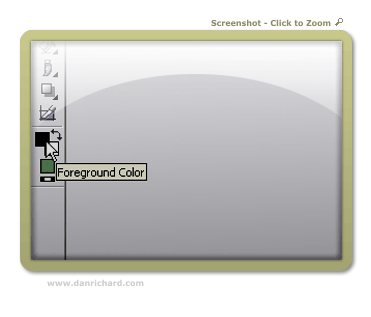 Step 14: Time to connect the dots! OK, well not connect them, just make them. Zoom in nice and close and draw little 1 pixel squares on the inside of every corner of the text. Be sure to check out the screenshot below of this step to understand where you should be placing your dots/squares, but feel free to experiment with different areas to see what happens.