P2L Header Tales by Nick – Having Some Fun on Pixel2Life
P2L Header Tales by Nick – Having Some Fun on Pixel2Life
Instead of doing some actual work, Nick has been having fun with his new "Head Tales" on Pixel2Life, where he is basically changing the header menu up every few days to a new graphic to tell a story. Don't ask, I have no idea what prompted this or why he's doing it, but it's funny so we're going with it. Earlier this week, we had the kids lining up outside the "Home" icon for a house party: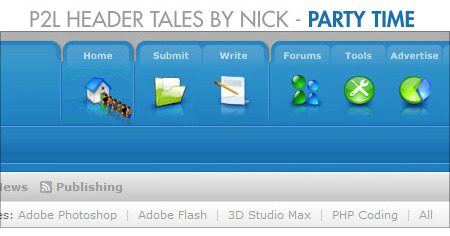 And tonight, the party's over, looks like they got busted… complete with incoming squad car with flashing lights lol!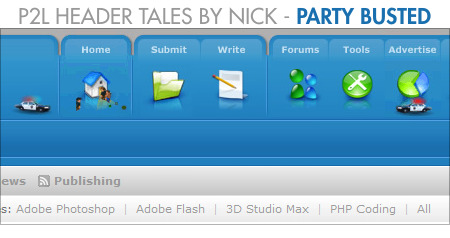 Stay tuned to Pixel2Life for whatever happens next! There's even a forum discussion going on about it. Don't ask me… I only work here.