WordPress Layout Design Contest – Vote Now!
Hey guys! There's a contest going on over at Lunartics and my friend Lorelei has one of the best layouts in the contest called ModernMagic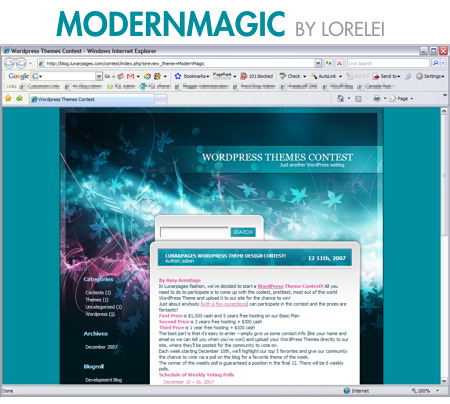 If you would like to show her your support or you want to check out the contest and vote for your favorte, check it out HERE! You can see by the votes that obviously other folks are posting for votes, so I figured I'd throw my support behind Lorelei and she deserves the win.
You can also Digg the contest by clicking HERE.
Thanks!
Dan