P2Pod Episode 2 Video Podcast has been Posted!
Hey all! Just in case you didn't notice, I posted a new P2Pod video on P2L earlier this month, make sure you check it out for all kind of drama, new releases and your chance to win an easy $50.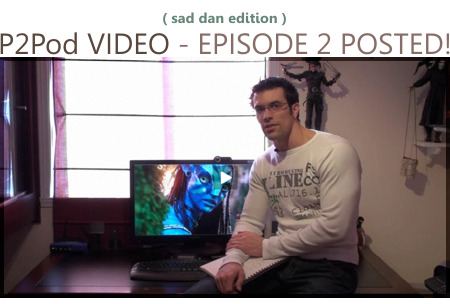 This video covers the latest developments on the site, what's been happening with me personally, and what we have coming up down the pipe. This P2Pod is Episode 2 and covers the following:
– Twitter Feed Announcement
– Topsites Launch
– Ad System Update
– Monetization Assistance
– The Magic of Divorce
– Donna's Retirement
– Introducing Barry
– Contest – How you can win $50!
– General Rambling from Dan
To watch the P2Pod Video, simply visit the P2L main page and click on the high or low quality Podcast links at the top right side of the site. I admit the video is a bit subdued, I have a lot on my mind lol! I promise I'll be hyper in the next video!
Enjoy,
Dan