New goodies on Playboy.com – eShave video, Case of Bass with Moscot and Refreshed Girls Hub!
New goodies on Playboy.com – eShave video, Case of Bass with Moscot and Refreshed Girls Hub!
Hey all!  Hope you've all been well, Christmas shopping is done and you're all set for the holidays.  I wanted to show you guys some cool new goodies the Playboy.com team has cooked up for our awesome fans.  As we continue to work with cool brands and products, we get to do some fun stuff on the site, and get some awesome giveaways going as well.  First up, check out this awesome sexy Shaving How-To video starring Lauren Elise and her scruffy looking buddy when we unleash them at the Bolt Barbers Shop with some sweet eShave shaving products.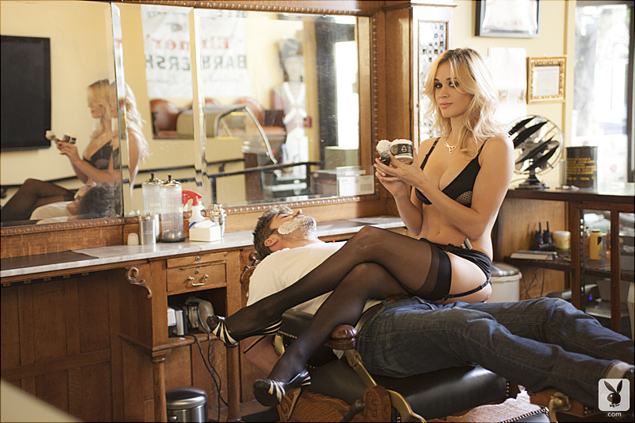 The Playboy.com team did an amazing job putting this together, with probably one of favorite videos and of course a sweet gallery for your lovin' eyes.  The best part is we gave away a $500 eShave prize pack including shaving mugs with the models on them to one lucky Twitter follower…  I personally use one of their Badger Brushes (This one in Smoked color with Silvertip hair) and I am in LOVE with it, amazing brush and worth every penny.
Next up, we worked with a company to bring to our readers a product that I am sure most people never realized even existed.  Imagine kick ass speaker systems self-contained in gorgeous vintage luggage… hard to picture?  No worries, Case of Bass has done all the thinking for you, and they made 3 custom Playboy.com Case of Bass speakers just for us! (Which by the way, we gave away)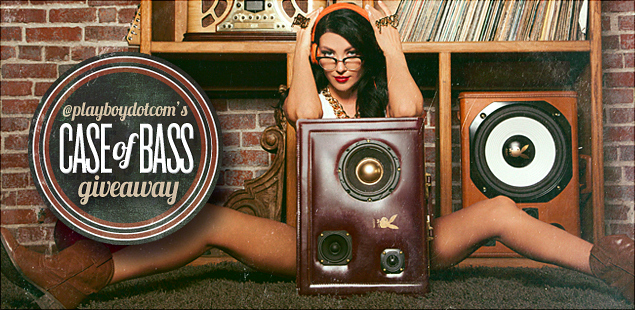 Straight from Portland, Oregon, Case of Bass hand-builds portable sound systems within unique vintage suitcases that are individually tailored to your specific requirements.  We figured what better way to show these babies off than have the beautiful blue-eyed Elena Romanova don a pair of sweet Moscot glasses and strut her stuff Playboy.com style!  Check out the gallery (you won't regret it) and the fun BTS video by clicking HERE.
And finally, Playboy.com has a brand new refreshed Girls Hub that's been months in the planning and was finally deployed this past week.  You can now easily look up your favorite Playboy models, search by name, look at all the latest girl related content posted on Playboy.com and filter it by gallery, videos, profiles or articles.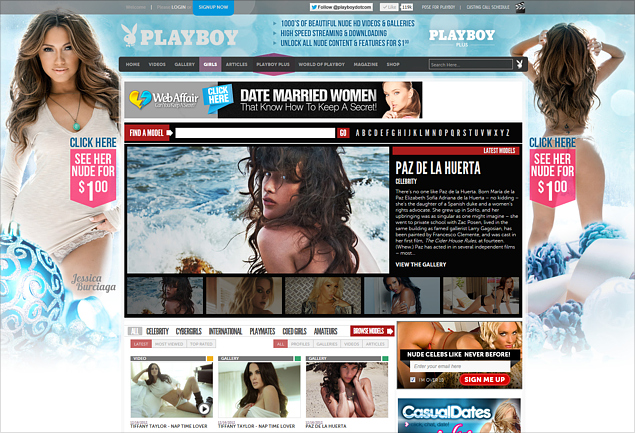 You can also easily narrow down your content by model category (Playmate, Cybergirl etc) and a quick glance at the main carousel tells you who's new to the site.  We've also made some tweaks to the search results page, helping you find content much easier now and we've got a few new surprises in our editorial articles section.  Additional back-end tweaks should also make your browsing even faster, so please go check out the site and hope you love the new changes! Please stay tuned for our upcoming ultimate gift guide this coming week… you guys out there still scrambling for the perfect gift for the ladies in your lives are about to be saved!
Back to work I go,
Dan