This is just a quick shiny button pack I made this evening after someone asked how to make the small buttons on Digg (half the corners are square, the other two are rounded). The zip includes both a layered .PSD for Photoshop folks and a layered .CPT for Photopaint. I included the basic button along with various color samples.
Here's what's in the pack: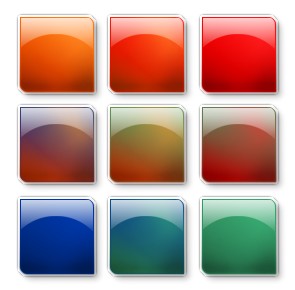 You can download the pack HERE!
Terms of Use:
Do whatever the heck your heart desires with them!
Dan