Hello fellow Corel Photopainters!
Today I want to show you a fairly simple but very stylish text effect that is very versatile in terms of how you can use it. It looks great in a website header, for a company logo or even for a wallpaper where text is a dominant feature. I'm going to show you several tricks in this tutorial that you will be able to use in a lot more pieces than just a simple text effects too.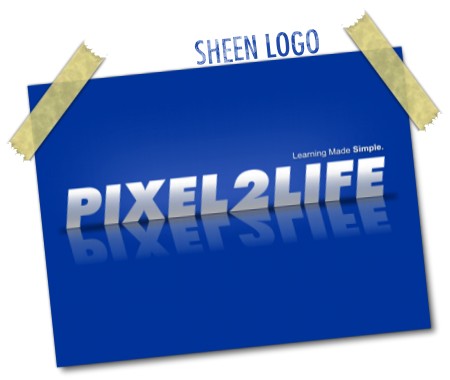 As you can see by this downsized version, we're going to learn how to make simple gradient text, reflections, linear shadows and a subtle but very attractive back light effect. We'll use all these elements to create our final result, but you'll be able to take home these new tricks and apply them to things such as layout design, photo enhancing and 3D object creation within Photopaint. This is also going to be one of my last text effect based tutorials for a little bit… I would like to get a bit more into complex effects and photo editing, and maybe even a full layout tutorial depending on how brave I'm feeling. I'm also considering a small series of tutorials based on my favorite tools in Photopaint that people can quickly refer too when they're not sure how I did something. We'll see how that goes in the weeks and months ahead. Either way, I'm definitely getting back into writing again and so you can look forward to plenty of articles and tutorials.
So, without further ado, let's get cooking! Please continue to Page 2 to get started!