Quick Digg on P2L, New Go Media Arsenal Goodies and the EEZY Sites for Free Vectors and MORE!
Quick Digg on P2L, New Go Media Arsenal Goodies and the EEZY Sites for Free Vectors and MORE!
School season is nearly upon us, and for me that means I ease out of full-time dad mode and start getting back in to posting articles, working on my sites and in general, be around a lot more to annoy everyone that got used to me being so vaporish for the last 2 months. I just finished off this week's P2L newsletter and sent that off (you can sign up for the newsletter on Pixel2life.com by using the sign up box on the right side of the site) and I have some goodies I wanted to share with my blog readers in case you didn't catch the newsletter.
P2L Update:
First off, we've added a quick Digg icon to all tutorial records indexed at P2L for quick access to social bookmarking goodness on everyone's favorite news portal. Ok, maybe not everyone's but certainly me!

Simply click on the Digg dude to add your digg to a tutorial, or if it hasn't dugg yet, to add it to the Digg index. Just bear in mind you do need to have a Digg account for this to work (duh!). You'll also notice some text right next to it saying "Share It!". This is going to be a nifty popup style sharing box that will quickly allow you to bookmark tutorials on social networks on the fly with all your favorite sites. Adam will be working on this tomorrow so we might see this up and running by Sunday night if all goes well, just keep an eye on the news for the announcement. The new share box will allow you to post to Del.icio.us, Reddit, Technorati and more!
Go Media Arsenal Update:
Go Media's Arsenal line of products has just been updated with 2 new packs for you designers out there!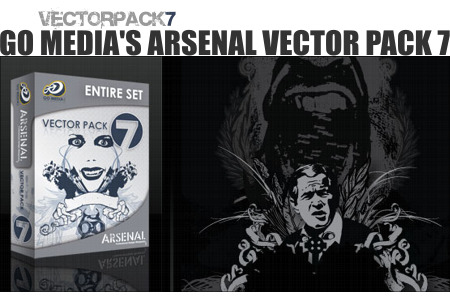 Go Media's Arsenal Vector Pack 7 is out features 7 vector packs with 296 pieces of pure vector goodness. The set includes the following packs: Ornate, War, Stains, Hair, Scrolls, Stars & Hearts, and Horror. Check it all out HERE!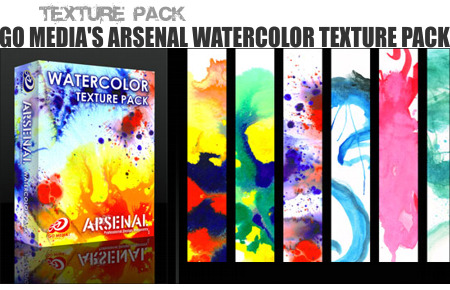 They also have a BADASS new water color texture pack added to their gorgeous texture series… you can check that out HERE!
I've done some work with these texture packs in Corel Photopaint and the results are absolutely astounding. The packs are very edgy with stylish graphics, not worthless images that are about as cool as a butterfly collar. Just look through them and see for youself.
Free Stuff from EEZY Sites!
What do www.vecteezy.com, www.brusheezy.com and www.fresheezy.com have in common? They all have the same owner, the same last 4 letters, and some KICK ASS free goods for graphic designers!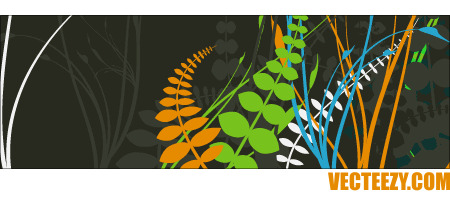 They've got vectors, shapes, icons, bruches, WordPress and other CMS system themes and TONS more! I was actually shown these sites by a one of our advertisers today and I was blown away at the quality of this content that is 100% free. Go check them out for yourself and be sure to drop the webmaster a note and let him know how awesome his offerings are… this guy deserves a medal.
OK gang that's it from me tonight, time to go post some more goodies on P2L! Giggidy Giggidy!
Dan