Rosebud Graduation Day!
Rosebud Graduation Day!
Hey guys… for those of you keeping track (lol!) Rosebud graduated from Obedience School today, completing obedience levels 1, 2 and 3 at 7 months old. We're very proud of our little pup, she's turned out to be a gorgeous and extremely intelligent animal and we love her to bits! Here we are on our last day: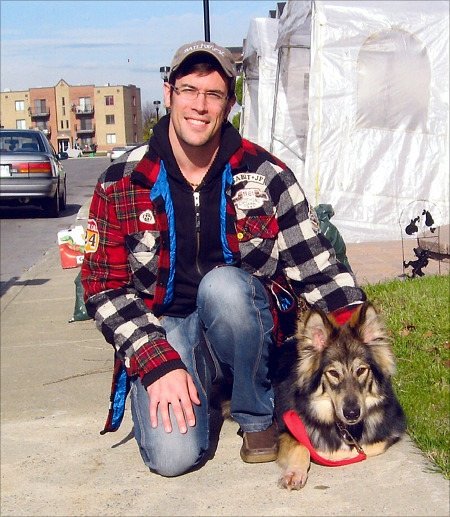 That's about all I have right now… Halloween has been very busy for me in the prop and costume stuff so I'm finally starting to catch up a bit on other stuff. Going to draw the winner of the iPod Shuffle tonight for our Halloween costume contest… looks like most of P2L fail at Halloween though… only a few people posted their pumpkin carvings and/or costumes. Boooooooo!
Until next time!
Dan